Dr. MUKTHA H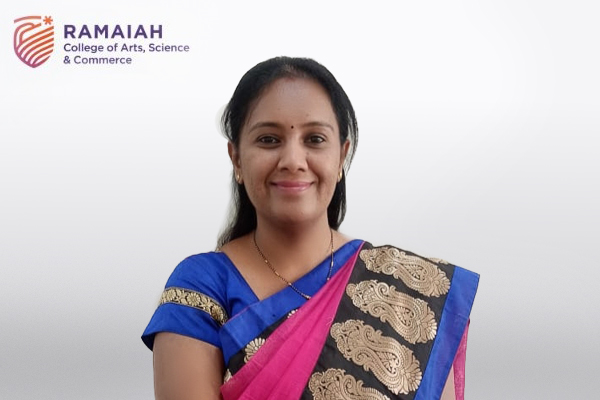 ---
Qualification:MSc; B.Ed.; PhD
Department: Biotechnology/Genetics
Designation: Assistant Professor
Years of Experience:5 years of Teaching, 8 years of research experience
Email id:muktha_biotech@msrcasc.edu.in
Academic and Professional Achievements
Projects
Study of anticancer and antibacterial properties of Panax ginseng at Indian Institute of Science (IISC)
Study on the clinical aspects of Mycobacterium tuberculosis at Kempegowda Institute of Medical Sciences (KIIMS)
Publications
Muktha H, Sharath R, Kottam N, Srinath S, Randhir Y. Evaluation of Antibacterial and In vivo Wound healing activity of Carbon Dot Nanoparticles. Nanoscale Reports 2(3) : 11-23, 2019, https://doi.org/0.26534/NR1932.
H. Muktha, R. Sharath, Nagaraju Kottam, S. P. Smrithi, K. Samrat, P. Ankitha. Green Synthesis of Carbon Dots and Evaluation of Its Pharmacological Activities. BioNanoScience, ISSN 2191-1630, 2020, https://doi.org/10.1007/s12668-020-00741-1.
H. Muktha, R. Sharath, Nagaraju Kottam, H M. Kumaraswamy, S. Srinath. Carbon Dots- A study of its cytotoxic activity against HepG2 and MCF-7 cell lines. Materials Today: Proceedings, 2021,https://doi.org/10.1016/j.matpr.2021.04.515.
Sharath.R, Nagaraju Kottam, Muktha H, Samrat K, Chandraprabha M N, Harikrishna R, and Bincy Rose Vergis, "Spinnel Ferrites- A Future Boon to Nanotechnology based therapies", Nanomaterials Physical, Chemical and biological Applications (Book Chapter). Hard ISBN:9781771884617 E- Book ISBN: 9781771884624.PP: 217-316, 2016.
Smrithi S P; Nagaraju Kottam; Muktha H; Apurva M Mahule; Keerthana Chamarti; Vismaya V; Sharath R; "Carbon dots derived from Beta vulgaris : evaluation of its potential as antioxidant and anticancer agent"; Nanotechnology 33 (2022) 045403 (12pp), http://doi.org/10.1088/1361-6528/ac30f1.
Samrat, K; Nikhil, N. S; Karthick Raja Namasivamyam, S; Sharath, R; Chandraprabha, M.N; Harish, B.G; Muktha, H; Rakesh Kashyap, G. "Evaluation of improved antifungal activity of fluconazole – silver nanoconjugate against pathogenic fungi", Materials Today: Proceedings. 2016, 3, 1958–1967.
Vergis, Bincy R.; Kottam, Nagaraju; Krishnappa, Samrat; Rajashekarappa, Sharath; Rajan, Hari Krishna; Nagabhushana, Bhanghi Mutt; Harsha Muktha, "Evaluation of Antimicrobial Activity and Cytotoxic Effect on MCF-7 Cell Line of Combustion Derived CuFe2O4 Nanomaterial Using Aloe- vera extract", Current Nanomaterials, Volume 3, Number 3, 2018, pp 153-159 (7), https://doi.org/10.2174/2405461503666181116121843.
PAPERS IN CONFERENCE
"Nanomaterials over conventional antibiotics - A Comparative study" presented in International Conference on green and clean technologies in chemical Engineering and biotechnology. 2014 (ICGCT-2014) 14 - 15th February, 2014. SIT, Tumkur.
"Synthesis and utilization of metal oxide nanoparticles for wound healing" presented in National conference on Recent Advances, Career prospects and Entrepreneurial opportunities in biotechnology and bioengineering (Abhyudaya 2014) 24 -28th March 2014. SMVIT, Bangalore