Placements
About the Department

ABOUT THE DEPARTMENT
The placement department facilitates training while simultaneously working to promote the total development of the pupils. By serving as a bridge between industry and institute, the placement department of RCASC protects the interests of both students and recruiting firms.

VISION OF THE DEPARTMENT
Empowering the students to emerge as successful professionals in their chosen career.

MISSION OF THE DEPARTMENT
The placement cell strives to equip students with relevant professional skills and mentor them towards a successful career to improve their employability. The aim is to establish a strong connection with the business. Students get a chance to use the information and experience they have acquired in actual, useful settings because of the placement division. All graduate and postgraduate students receive placement services. The division makes sure that exceptional students get hired into pertinent businesses as soon as they finish their studies and receive their degrees by working closely with big industrial firms. While some students do start working after finishing their academic programmes, many choose to pursue higher education. The department assists graduates in finding jobs with reputable national and international businesses.
In addition to receiving individual counselling, students receive training in creating resumes, participating in group discussions, learning interviewing techniques, writing job applications, and receiving current information on employment trends and careers so that they can approach interviews with the utmost confidence.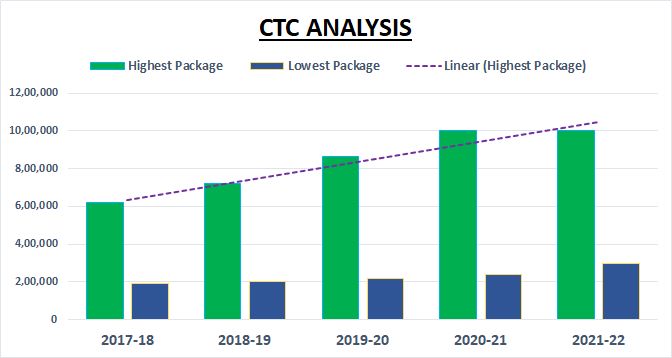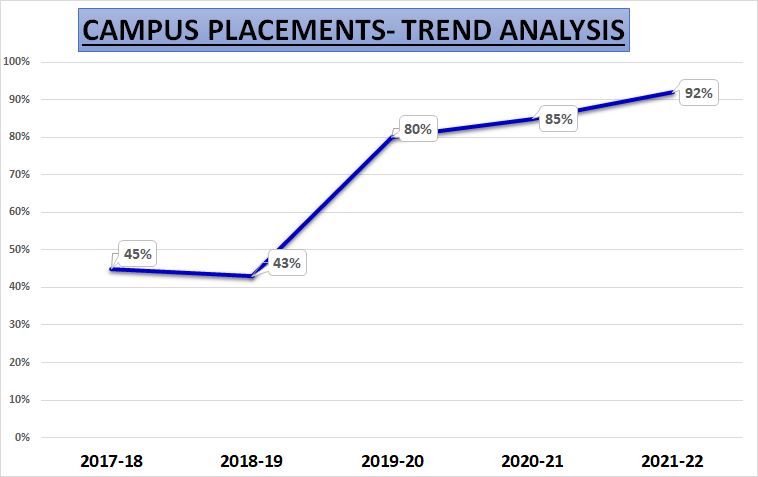 Guidelines and Protocal
OUR PLACEMENT SERVICE
The Training and Placement Cell of the MSRCASC looks after the interests of the students and the recruiting organisations by acting as a channel of communication between them.
Our excellent placement division allows students to apply their knowledge and expertise in real-life situations. Placement services are provided to all graduate and postgraduate students. Working in close coordination with major industrial houses, the division ensures that outstanding students are placed into relevant industries as soon as they complete their studies and obtain their degrees. While some students do take up jobs upon completion of their academic programmes, many students in the placement division opt for higher studies.
The institution assists graduating students in securing positions in reputed national and multinational companies. In addition to individual counselling, students will be trained in group discussion skills, interview skills, drafting job applications, and providing up-to-date employment trends, and career information so that the students will face the interview with the utmost confidence.
Objective
The MSRCASC Placement Cell's goal is to place its students in high-calibre jobs on par with those offered by the majority of the nation's institutes.
Placement learning is:
Learning that is a planned and intended part of an academic course.
Learning typically takes place inside the institution with the support of a placement Officer.
Inclusive of placements arranged by students with the approval of the institution but does not include part-time, term-time or vacation work (that is not a planned part of the course).
Placement Activities-
A) Placement Officer carries out the following activities to ensure an effective placement process.
Develop close industry relations & interaction.
Develop and maintain close business interaction
B) Students' personality development and grooming:
Communication Programme (Spoken and language)
Personality & Attitude rounds
Group discussions
Interviews
Placement Procedure
PLACEMENT POLICY-RULES
All efforts shall be made to carry out qualitative placements for the passing out students by the Placement Officer.
Each student shall be given two chances to appear for placement interviews.
Before appearing for the interview, students will have to sign the undertaking/willingness for the same.
The dress code is strictly formal. Students who do not follow the rules, will not be considered for placements.
Students are not authorised to communicate with the companies on an individual level or in any individual capacity.
Any corporate interaction by any student must be carried out in consultation with the Placement Officer.
Once selected for placement by a company and accepting the offer, no student will be considered for any other interview.
The rule for acceptance of offers-
A student will NOT be permitted to attend an interview with any other company after receiving a final offer for placement from a company.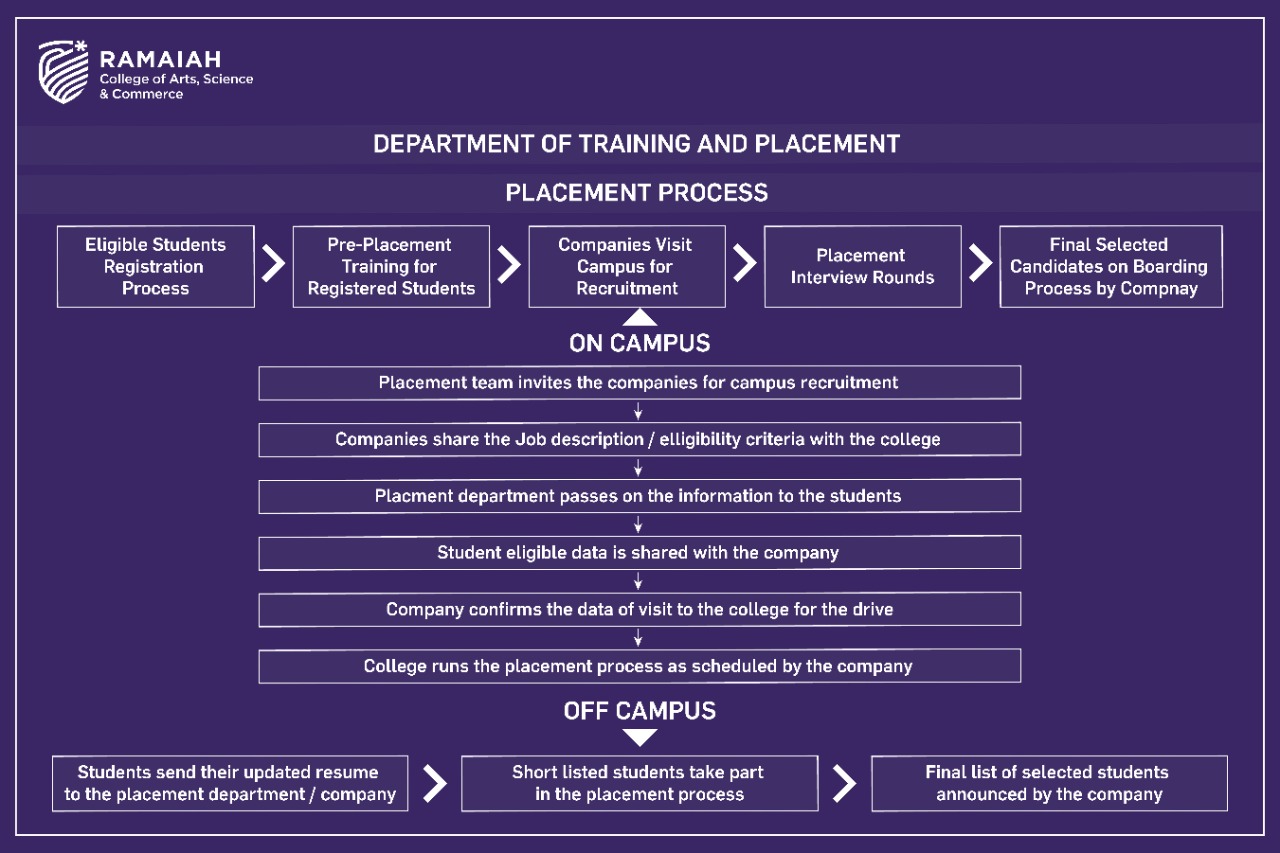 Recruiter
Some of the reputed companies, which have recruited our students.
Student Testimonial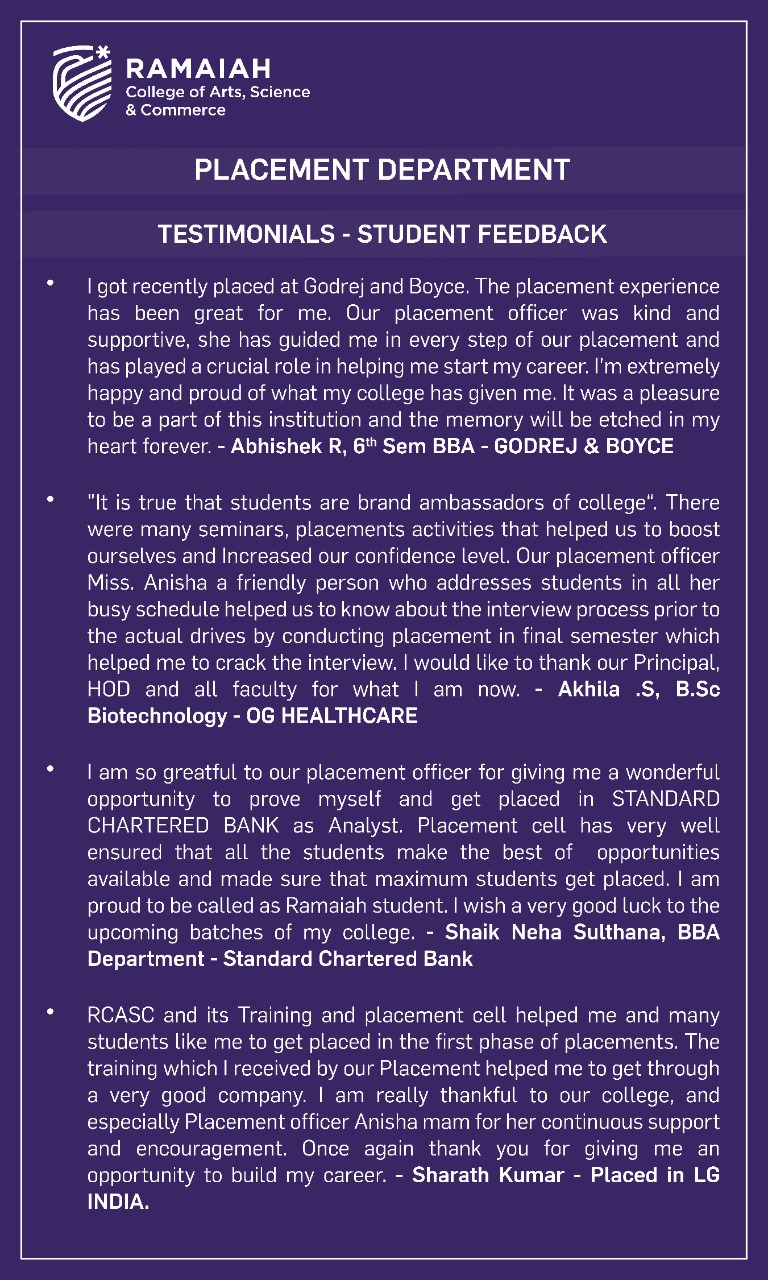 Star Placement List (2021-2022)
| Course Name | Name of the Student | Organisation Placed | Salary / CTC offered |
| --- | --- | --- | --- |
| MBA | Iliyas I Huilgol | BYJUs | 1000000 |
| MBA | G Archana Kumari | BYJUs | 1000000 |
| MBA | Katta Adi Balaji Sai Harshitha | BYJUs | 1000000 |
| MBA | Khadagi Dhanashri Bhagavatrao | BYJUs | 1000000 |
| MBA | Kiran Shankar Nayak | BYJUs | 1000000 |
| MBA | P Sai Chethan Reddy | BYJUs | 1000000 |
| MBA | Saptatapa Paul | BYJUs | 1000000 |
| MBA | Rishvana Begam S | BYJUs | 1000000 |
| MBA | Sai Chandrakanth M M | BYJUs | 1000000 |
| MBA | Sripathisharama Narasimha Sastry | BYJUs | 1000000 |
| MBA | Srisantosh P S | BYJUs | 1000000 |
| MBA | Surya T S Nair | BYJUs | 1000000 |
| MBA | Vaishna Hemendh Raj | BYJUs | 1000000 |
| MBA | Venkata Surya Narayana K | BYJUs | 1000000 |
| MBA | Vishnu Darshan D | BYJUs | 1000000 |
| MBA | Aghil ramesh | BYJUs | 1000000 |
| MBA | Ajith K A | BYJUs | 1000000 |
| MBA | Alex Onachan | BYJUs | 1000000 |
| MBA | Athira Sasi | BYJUs | 1000000 |
| MBA | Devika Biju | BYJUs | 1000000 |
| MBA | Jivesh Ranjan | BYJUs | 1000000 |
| MBA | N Varun | BYJUs | 1000000 |
| MBA | Nikhil Liji Chacko | BYJUs | 1000000 |
| MBA | Raunaq Das | BYJUs | 1000000 |
| MBA | Sumit Kumar Sashikant | BYJUs | 1000000 |
| BBA | U Nikhitha | BYJUs | 1000000 |
| M.Sc - Microbiology | Harshini P | BYJUs | 1000000 |
| BBA | Priyanka K | BYJUs | 1000000 |
| B.Com | Akshatha G Rao | BYJUs | 1000000 |
| B.Com | Faisal Fayaz Ahamed | BYJUs | 1000000 |
| B.Com | Harshitha R | BYJUs | 1000000 |
| B.Com | Manjunath A | BYJUs | 1000000 |
| B.Com | Nikitha M V | BYJUs | 1000000 |
| B.Com | Nishmitha M | BYJUs | 1000000 |
| B.Com | Pruthvishree V.K | BYJUs | 1000000 |
| B.Com | Rakshitha M | BYJUs | 1000000 |
| B.Com | Ramith R Lal | BYJUs | 1000000 |
| B.Com | Sanjana Raj | BYJUs | 1000000 |
| B.Com | Supriya V Mohanvel | BYJUs | 1000000 |
| B.Com | Varshitha S | BYJUs | 1000000 |
| B.Com | Anjali Suresh Patrot | BYJUs | 1000000 |
| B.Com | Bharath K | BYJUs | 1000000 |
| B.Com | C V Sri Rukmini | BYJUs | 1000000 |
| B.Com | Deepasha Singh | BYJUs | 1000000 |
| B.Com | Hema C | BYJUs | 1000000 |
| B.Com | Rishabh Vats | BYJUs | 1000000 |
| B.Com | Rohan R Talanki | BYJUs | 1000000 |
| B.Com | Sakshi | BYJUs | 1000000 |
| B.Com | Swathi A | BYJUs | 1000000 |
| B.Com | Aakash D | BYJUs | 1000000 |
| BCA | Gowri.S | BYJUs | 1000000 |
| BCA | Hariprasad S | BYJUs | 1000000 |
| BCA | Likitha.S | BYJUs | 1000000 |
| BCA/td> | M. Suhas | BYJUs | 1000000 |
| BCA | Nerosha S K | BYJUs | 1000000 |
| BCA | Sindhu V | BYJUs | 1000000 |
| BCA | Vaishali K | BYJUs | 1000000 |
| B.Sc (EMCs) | Chethan S | BYJUs | 1000000 |
| BA | Aishwariya Mitra | BYJUs | 1000000 |
| BA | Biraj Saha | BYJUs | 1000000 |
| BA | Akash A | BYJUs | 1000000 |
| BBA | Rahul Yadav | Intellipaat | 965000 |
| B.Sc | Anuska Banerjee | Intellipaat | 965000 |
| BBA | Vishsal T.H | Intellipaat | 965000 |
| BBA | B S Vyshnav | Intellipaat | 965000 |
| BBA | Karan Sharma | Intellipaat | 965000 |
| B.Com | Samay Ranjan | Intellipaat | 965000 |
| BA | Hrisha Murlidhar | Intellipaat | 965000 |
| BA | Diwakar Singh | Intellipaat | 965000 |
| BBA | Goli Sai Priyanka | Intellipaat | 965000 |
| BBA | Saleem Ahamed Khan | Intellipaat | 965000 |
| BA | Abhyuday Adhikary | Intellipaat | 965000 |
Contact Placement Officer