MR. SHANKAR GUDDAD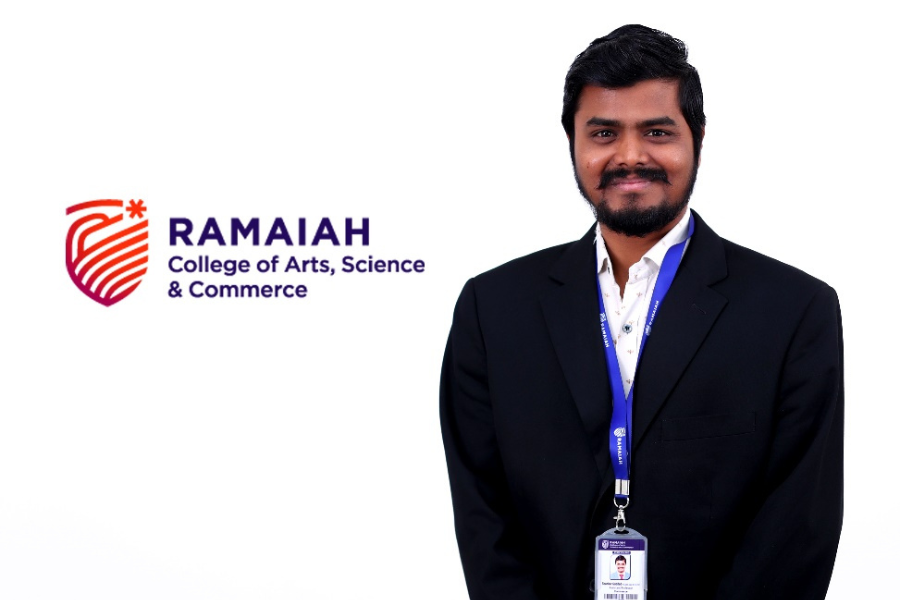 Name:
Mr. Shankar Guddad
Designation:
Assistant Professor
Qualification:
MCOM, UGC-NET, K-SET (Ph.D.)
Year of Joining:
01-03-2019
Work Experience:
8 Years (Outside MSRCASC - 3.8 years)
RESEARCH IDEAS
Forensic Accounting- It deals with the scope and disclosure of Financial frauds that are happening our economy and willing to publish my research on its regulatory framework in India.
PUBLICATIONS
Authored a textbook called DIGITAL MARKETING for MCOM second semester affiliated to BCU- April 2022-ISBN-978-93-5596-734-3
Authored a textbook called MODEL QUESTION BANK for BCOM NEP second semester affiliated to BCU- August 2022-ISBN-978-81-954968-6-0
Presented and Published a research paper in National level conference ERUDITE organized by Seshadripuram Institute of Commerce & Management on 20/09/2019 (Topic – Patanjali a benchmark in Green Marketing ISBN 978-93-5382-464-8)
Presented a research paper in International Conference on sustainability transformation Development in Business & Management on 24/01/2020 and Published in SCOPUS ISSN 0193-4120 H INDEX – 4.27 SJR – 0.1 (Topic-Transformation in Green Marketing)
Published a research paper in National Level Journal of social sciences on June 2 2020 (Topic – Impact of Covid-19 on Indian Economy)
Published a paper on title "Cryptocurrencies - A serious nuisance to Indian Investors"; Pg. 125 to 130 –Vol, VII, No :12(III), 2021, Scopus, Journal of Fundamental & Comparative Research: ISSN: 2277-7067
Published a research paper in UGC care list titled "A CASE STUDY REVIEW ON GREEN MARKETING JOURNAL OF EDUCATION: RABINDRA BHARATI UNIVERSITY" with ISSN: 0972-7175 (2022)
Published a research paper in UGC care list titled "CRYPTOCURRENCIES – A SERIOUS NUISANCE TO INDIAN INVESTORS" Shodhsamhita: Journal of Fundamental and Comparative Research Vol. VII, No. 12(III): 2021 with ISSN: 2277-7067 (2022).
Presented and Published a paper entitled "Fuzzy logic – A remarkable business strategy" International Conference on Management Education, ISBN: 978- 911935-8-4
SUBJECT SPECIALISATION
Finance, Accounting and Taxation
SEMINARS, WORKSHOPS, AND CONFERENCES
Participated in the one-day National Level Webinar on "Cyber Security" on 23-4-21 at G.T.N. Arts College.
Participated in the National Webinar on "National Education Policy 2020" by Mr. Gowrisha, Deputy Director, CESS & Dr. Rajendra Kumar V Joshi, Senior Consultant, CESS on 24th April 2021.
Participated in National level seminar on "Challenges of sustainable start-ups in India" organized by the Department of BBA on 28th April 2021 at KLE Society's Nijalingappa College.
Participated in the National Webinar held on 30th April 2021 on "Impact of NEP 2020 on Quality parameter in Institutions of Higher Education" at Maniben Nanavati Women's College.
Participated on the One Day National Seminar on "Safety and Health at work" on 28th April 2021 at RCASC.
Participated in Seven days' national level online FDP on theme Orientation on AQAR from 17-05-2021 to 23-05-2021.
Participated in National Level Faculty Development program on the topic CRAFTING A RESERCH PAPER on 05/02/2022 organized by department of management HKBK degree college.
Participated in the "One Day National Level Faculty Enrichment Programme "organized by ASPIRE - the Entrepreneurship and Incubation Cell on the topic "Why, What and How of Patents" held on 7th February, 2022.
Participated in National Level Webinar on RESEARCH METHODOLOGY on 21/02/2022 organized by BARNS COLLEFE OF ARTS SCIENCE AND COMMERCE.
Participated in International Faculty Development Programme on "COMBATING THE GLOBAL PANDEMIC THROUGH MOTIVATION USING LIFE SKILLS" organized by GSSJC-FDP board on 4th April 2022.
AWARDS AND RECOGNITION
Highly Effective Teacher Award on February 28, 2022 (Award presented by Education Connect+)
Subject Matter Expert Panel Member for CHALOEXAM (an education start up co.)
Question paper setter for the subject Financial Accounting for BBA, Bengaluru City University-2021
Worked as a Resource person in three days' state level Webinar on "Assessment of Companies under MAT sec 115JB" on 18th to 20th June 21 at Basaveshwar Commerce College, Bagalkot
Worked as resource person in One Day Webinar on Human Resource-an asset to an organization on 08-06-2021 at Basaveshwar Commerce College Bagalkot
Worked as Resource person on the topic "BUSINESS TAXATION" for one week from 2/8/21 to 7/8/21 at ASC Silver Valley Degree College Malleshwaram Bangalore
Worked as Resource person for the "INCOME TAX" for 3 days from 25/8/21 to 27/8/21 at KLE college Rajajinagar Bangalore
Worked as a Resource Person on the topic "Research Methodology and Review of Literature" on 18-03-2023 for Research Scholars of SJB College of Management Studies, Research Centre, Kengeri, Bangalore
CONTACT
Email:

shankar_commerce@msrcasc.edu.in
Department of Commerce, MSRCASC