Ramaiah 360°+1
The department of Journalism at Ramaiah College of Arts, Science and Commerce has a YouTube News Channel and a Newsletter named "Ramaiah 360°+1" with the tagline – "You provide, We present"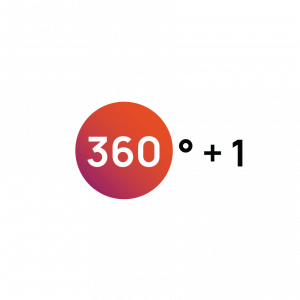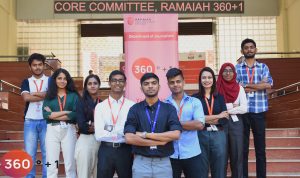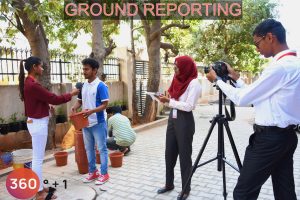 The News Channel helps students to get practical exposure as Journalists through tasks like reporting, editing, videography etc.
The student journalists cover the news of the local area, current affairs, etc.
The news episode is mainly divided into three parts:
College updates
In and around Campus
Vox Pop.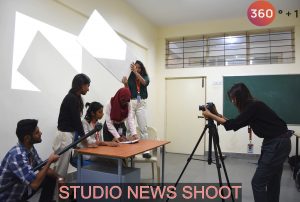 The first episode of the news channel featured student journalists cover the garbage issue around the college campus which was scattered all around and caused inconvenience to people who commute through that road. The student journalists made sure that the residents and the concerned authorities took action about the matter and made sure that the garbage was cleared.
The second episode featured student journalists covering the issue of traffic in the city of Bangalore. The reporter conducted interviews and came up with possible solutions regarding the problem.
The channel and the newsletter has been getting a positive response from the viewers. Over one thousand people have engaged in the content produced by this initiative.