Apple Lab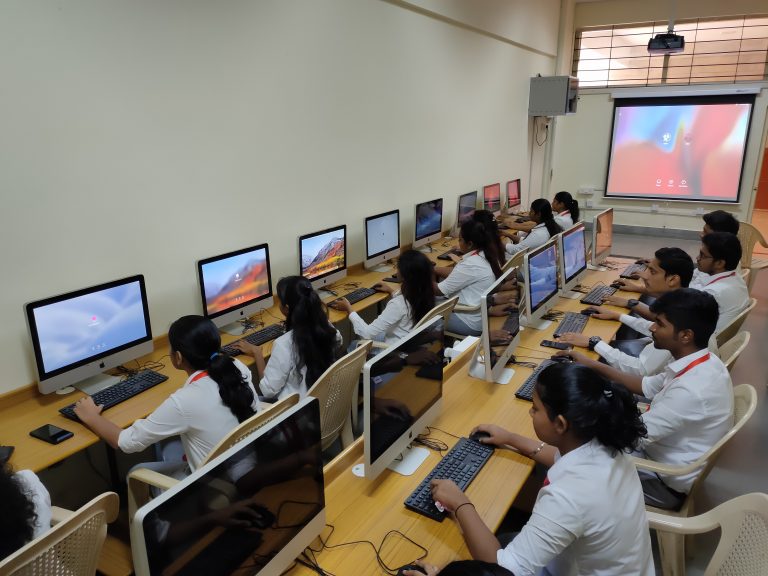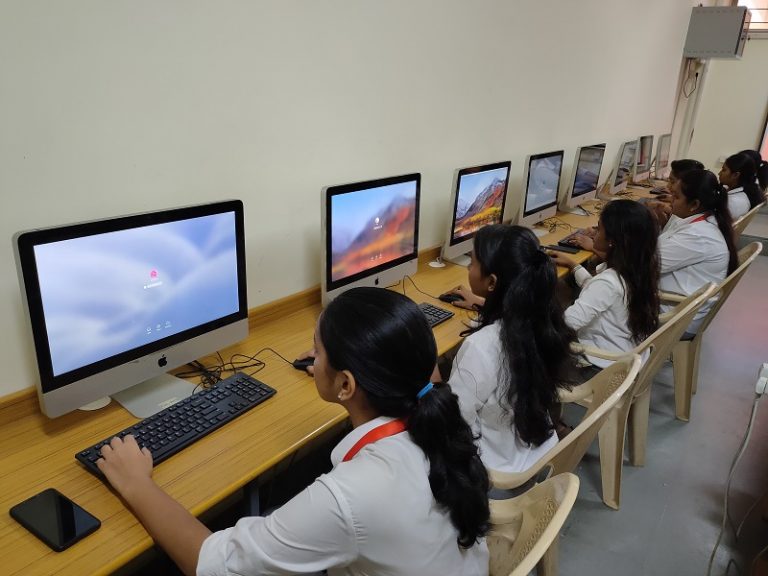 About the lab
Ramaiah Arts Science and commerce has a Hi-tech Apple lab set-up, which is an incredible infrastructure equipped with 30 MAC OS systems. In this lab provides modern computational and research facilities to both Under & Post graduates and research for students. The rapid growth in Information Technology combined with mobile devices create a greater demand for continuous information access and sharing by consumers leads to career opportunities for the students in the field of mobile computing. New applications for health care domain, games, maps, remote monitoring, banking, online trading is intended to be created at the Apple lab.
The purpose of this lab aims at providing knowledge about latest technologies with hands-on experience on the incredible iOS platform.
What MAC OS?
Mac OS is the computer operating system for Apple Computer's Macintosh line of personal computers and workstations. A popular feature of its latest version, Mac OS X , is a desktop interface with some 3-D appearance characteristics. OS X has a modular design intended to make it easier to add new features to the operating system in the future. It runs UNIX applications as well as older Mac applications.
Key features
New Opportunity to the students
Scope of new research and development
Hands on experience with the MAC OS
Mac systems as effective teaching-learning tool