DBT-Star College Scheme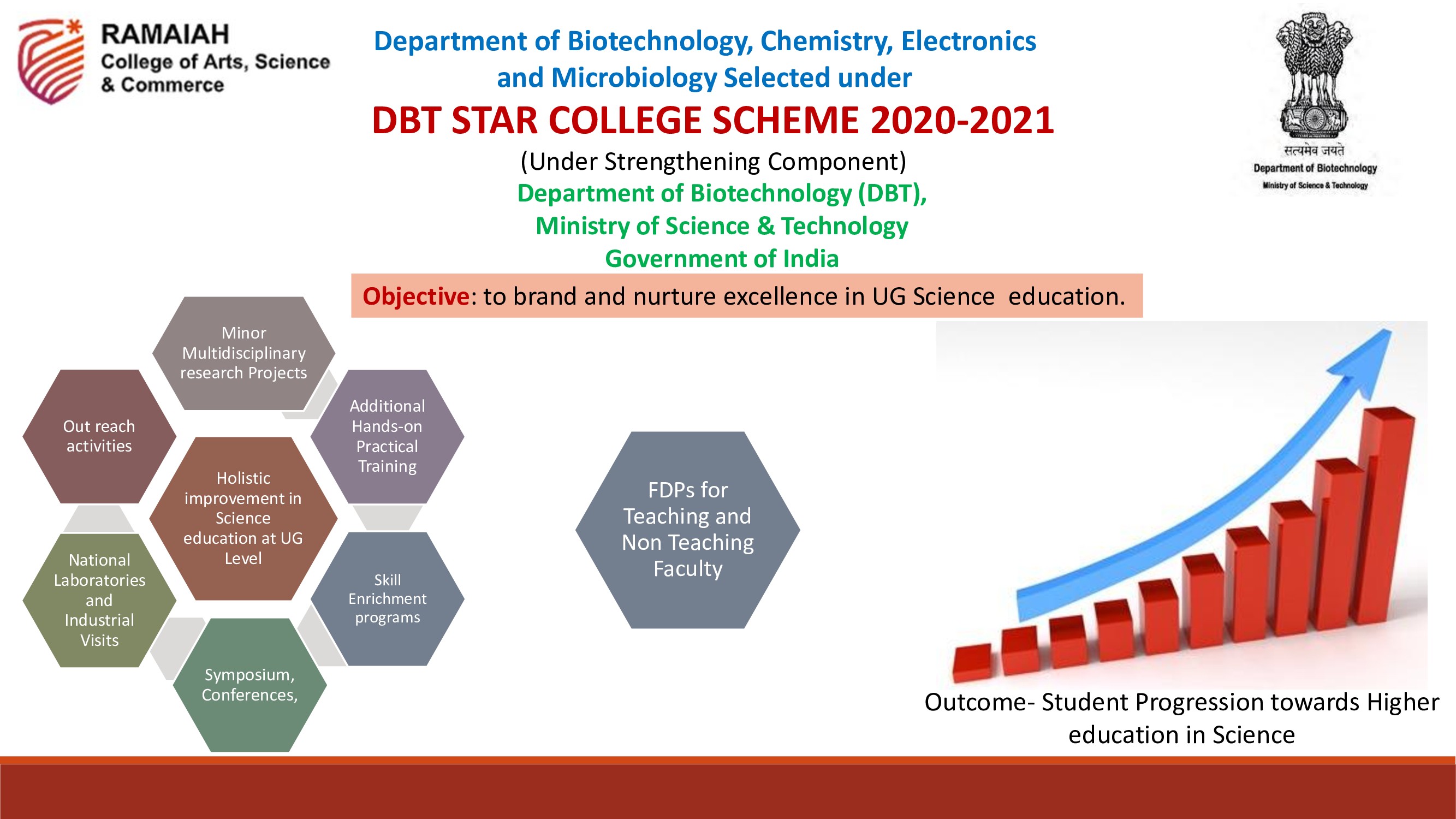 Sanctioning Agency: Department of Biotechnology, Ministry of Science & Technology, Government of India
Sanction Order No: 102/IFD/SAN/2659/2021-22 dated 07.02.2022
About DBT-Star College Scheme:
The Star College Scheme was initiated by DBT, Ministry of Science and Technology, Government of India in 2008 to support colleges and universities offering undergraduate education to improve science teaching across the country. This Scheme was launched for improving critical thinking and encouraging 'hands on' experimental science at undergraduate level in basic science subjects. On a larger perspective, the scheme was initiated envisioning that it shall encourage more students to take up higher education in science. The support provided under the scheme strengthens physical infrastructure in laboratories, library, teaching aids and promotes networking with neighbouring institutes. Hands on training, product-oriented projects and projects of day-to-day relevance enhance the interest in students to pursue science at undergraduate level. This is a pan India scheme has supported science departments in more than 300 colleges all over the country till date.
Department of Biotechnology, Chemistry, Electronics and Microbiology of MSRCASC have been selected under DBT Star College Scheme in February 2022. The period of the scheme is 3 years. To meet the specific objectives of the scheme, diverse academic and scientific activities such as additional new experiments along with the existing syllabus workshops, training programs/value added programs, Industrial/Field visits, Minor research Projects, Collaborations, Publications in Journals and presentations in conferences, Guest Lectures, Exhibitions, Fests, Symposium, FDP for teaching and non-teaching staff members, Outreach activities etc., have been planned under the scheme.