Mr.Mahesh G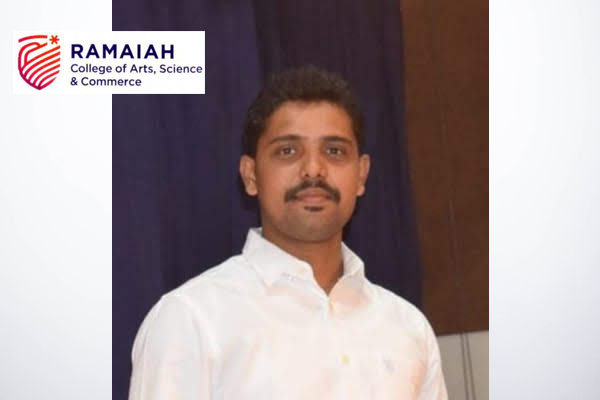 ---
Qualification : MPEd, K-SET,(Ph.D)
Department : Physical Education & Sports
Designation : Sports Officer
Year of Experience : Two
E Mail : mahesh_sports@msrcasc.edu.in , maheshg11947@gmail.com
Academic and Professional Achievements
SPORTS ACHIEVEMENT
Won2nd position in STATE LEVEL OPEN TENNIS BALL CRICKET CHAMPIONSHIP 2010-11
Won 1st Position in INTER COLLEGE CRICKET meet representing Seshadripuram College 2013.
Participated in STATE LEVEL VOLLEYBALL Competition 2014.
Worked as Selection Committee member for Bangalore University Football team -2019
Worked as Coach / Manager for Bangalore University Yoga Team at AIIU YOGA Championship AP- 2020
Completed Yoga volunteer certificate course conducted by Yoga Certification Board
PRESENTATION AND PUBLICATIONS
Done presentation and publication regarding Physical Education & Sports in ( UGC) Sponsored National & International Conferences.
NATIONAL COLLEGE, TN- 2017 (International Conferences.)
Padmavathi University AP -2017 (National Conferences.)
One day Workshop :
"The role of Physical Education sports teacher in development of students and Institution."
BAPU DEGREE COLLEGE - Inter disciplinary international conference decoding aliphatic components of health, performance & well-being-2021
SPECIAL ACHIEVEMENTS
NCC
Completed B & C Certificate
Participated in 2 National level Camp
Participated in summer camp ATC (MYSORE).
NSS
Represented STATE in NSS , REPUBLIC DAY PARADE CAMP, New Delhi-2015 ( Ministry of Youth Affairs & Sports)
Participated in 2 South zone Pre –RD Camp

i. Namakkal- 2013, TN.
ii. Thrissur- 2014, Kerala.

Participated in 2 State level Camp

i. Manasagangothri Campus- Mysore
ii. Jnanabharathi Campus- Bangalore
SPECIAL AWARDS
BANGALORE UNIVERSITY AWARD ( NSS) -2015
BEST CAMPER AWARD ( SOUTH ZONE, KERALA)-2014
BEST OUTGOING "NCC" CADET AWARD (SESHADRIPURAM COLLEGE), 2012-13.
BEST OUTGOING ''NSS" VOLUNTEER AWARD (SESHADRIPURAM COLLEGE), 2014-15.
ACADEMIC ACHIEVEMENTS
Prof. N. C. Parappa Gold Medal (M.PEd)
K. Puttaswamy Gold Medal (M.PEd)
Selected as a college Intramural Committee Joint Secretary for the Academic year 2018-19.
Passed K-SET Examination in the year 2018
EXPERIENCE
One year at Seshadripuram Commerce College, Magadi Road.
One year experience as NSS Programme Officer.
Worked as a selection committee member for Bangalore university NSS volunteer-RDC Team