DR. PRAMOD PRAKASH DESAI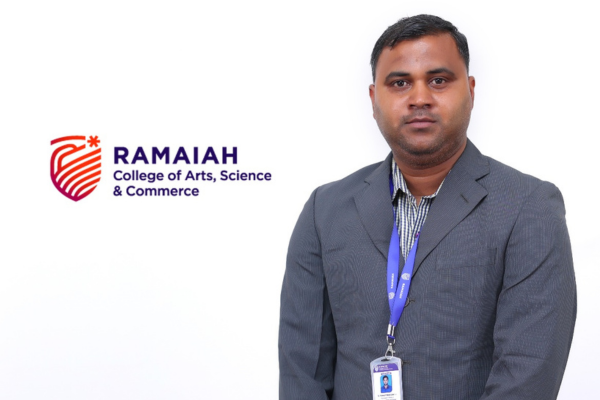 Name:
Dr. Pramod Prakash Desai
Designation:
Assistant Professor
Qualification:
M.Sc, PGDNBT, Ph.D
Department:
Department Of Biotechnology & Genetics
Year of Joining:
2021
Work Experience: Teaching & Research: 6 Years
Industrial Research: 2 Years
Administrative Experience: 2 Years
RESEARCH THESIS:
Molecular Characterization, Biosynthesis of Nanoparticles and exploring biological activity of actinomycetes isolated from diverse ecological niches.
RESEARCH IDEAS
Biotechnology & Applied Genetics, Molecular Biology, Genetic Engineering, Bioinformatics, REP PCR, ARDRA, RAPD, RFLP, AFLP, DGGE, PFGE, RT PCR, Nanobiotechnology, NDDs(Nerological Disorders like Alzemeirs), Parkinsons & Gulien Syndrome Neuronanotherapeutics, Nanomedicine, Cancer Biology, Neurobiology, Drug Delivery, Nano-Diagnostics.
PUBLICATIONS
Pramod P. Desai, Prabhurajeshwar C and Kelmani R. Chandrakanth. Hydrothermal assisted biosynthesis of silver nanoparticles from Streptomyces sp. GUT 21 (KU500633) and its therapeutic antimicrobial activity. J. Nanostructure. Chem. (2016). 6 (3): 235-246.
Pramod P. Desai, Prabhurajeshwar, B.V.Hudge, Krishnaraj P U, Kelmani Chandrakanth R. Characterizations and optimization study on influence of different parameters on fabricated spherical nanoparticles from Streptomyces sp. GUT 21 (KU500633). IJRET: International Journal of Research in Engineering and Technology. Volume: 05 Issue: 02 (2016). 161-172.
Pramod P. Desai, Prabhurajeshwar C and Kelmani R. Chandrakanth. Molecular genotyping and antimicrobial activities of secondary metabolites from Streptomyces sp: Taxonomy, extraction and purification. Journal of Biologically Active Products from Nature (Taylor and Francis Group). TBAP 6 (4) (2016). 282 – 298.
Prabhurajeshwar C, Pramod P. Desai and Kelmani R. Chandrakanth. Molecular Evaluation of High Fluoroquinolone Resistant Genes in Endemic Cases of Shigellosis, Northeast Part of Karnataka, India. Annals of Global Health. Volume 82, No. 5, 2016, 832-839.
R. Krishnaveni, Vandana Rathod, Rajashekhar Nagur, Pramod P. Desai and Prema Kulkarni. Role of Parametric Optimization on L-dopa and Cytosolic Tyrosinase Production under SmF from A. rutilum: its Purification and Characterization. Int. J. Curr. Microbiol. App. Sci (2015) 4(10): 350-367.
B.V.Hudge, Pramod P. Desai and G.D. Deshpande. Screening of soybean germplasm for resistance to damping off caused by Pythium Ultimum. Indian Phytopath. (2016). 69(3): 247-252.
Prabhurajeshwar C, Desai PP, Waghmare T, Rashmi SB. An overview of bacteriophage therapy over antibiotics; as an alternative for controlling bacterial infections. International Journal of Pharmaceutical Sciences and Research. 2020; 11(3):993-1006.
BOOK CHAPTER PUBLISHED: 02
Desai, P Madhuri Sharon and Maheshwar Sharon (2021). Carbon Nanofibre in Regenerative Medicine. Carbon Nanofibers: Fundamentals and Applications, 365- 388.
Publisher: - John Wiley & Sons, Inc.
Pramod P Desai, Radha M.J Savitha G 3 , Rajeev Boregowda, Versatile Strategies for multifaceted Nanoparticle synthesis – An Overview "Natural Remedies and Drug Discovery: Nanotechnology and In Silico Tools" published by Elsevier, USA
SUBJECT SPECIALIZATION
BIOTECHNOLOGY, GENETICS, NANOBIOTECHNOLOGY, MOLECULAR BIOLOGY, GENETIC ENGINEERING, NEUROLOGICAL DISORDERS (NDDS_ALZEMEIRS, PARKINSONS & GULLIEN SYNDROME, BIOINFORMATICS, IPR CANCER BIOLOGY.
SEMINARS, WORKSHOPS AND CONFERENECES
Attended and Presented paper at International Conference on "Recent Advances in Allied Health and Biological Sciences Research" at REVA UNIVERSITY, Bengaluru.
State Inter-University Research Convention "Avishkar-2019-2020" at University of Mumbai, Maharashtra from January 28-31, 2020.
Pramod Desai., Shanti G., and Madhuri Sharon. Impact of PEGylation on cytotoxity of different metal nanoparticles. Proceedings of 107 th Indian science Congress Association, International conference, UAS, Bangalore, India, January 3-7, 2020 (Presented Poster).
Pramod Desai, Sadiq S.Moree, G.B.Kavishankar, J.Rajesha. Antidiabetic and antioxidant activity of Secoisolariciresinol diglucoside (SDG) in Streptozotocin-induced diabetic rats, presented at "First Euro-India International Conference on Diabetics, EICD-2012, Kottayam, Kerala, India, April 9–12(Presented Poster).
Conference on "Science and Technology for inclusive development" at Gulbarga University, Karnataka from 6th March – 7th March 2018.
Organized and Attended "First National Conference On "Biodiversity-Present and Future Prospects" at Tumkur University, Tumakuru on 16 th February 2018.
Attended the International Training Programme on "Atomic Force Microscope (AFM) "Systems for Various Applications in Agriculture and Biotechnology Aspects" By Nanosurf Ag, Switzerland On 8-9June 2015 at UAS, Dharwad, India.
Attended two days national seminar on "Progress in biomedical research and its impact on human health" at Department of Biochemistry, Shankarraghatta, Kuvumpu University from 2-3 April 2012.
AWARDS AND RECOGNITION
Pursued PGDNBT (Post Graduate Diploma in Nano-biotechnology) from the LSFI, Department of Science & Technology, and Government of India.
Recipient of merit scholarship during graduation.
Awarded for 9th rank in B.Sc. Biotechnology at University Level.
Best Poster award at Proceedings of 107th Indian science Congress Association, International conference, UAS, Bangalore, India. Best Poster award in National Level Competition at K.N.Bhise Arts, Commerce & Vinayakrao Patil Science College (Bhosare), Kurduwadi, Maharashtra
CONTACT