PROF B S JAYARAMA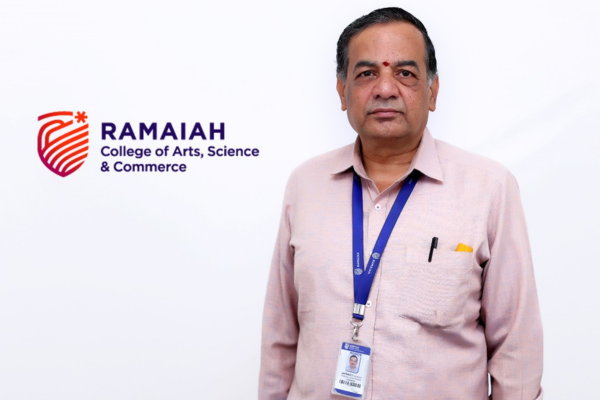 Name:
Prof. B.S Jayarama
Designation:
Professor & Position: Vice Principal
Qualification:
MCom, MBA & M.Phil.
Year of Joining:
16-07-1992
Work Experience:
31 Years
PUBLICATIONS
Published a book on "Law & Practice of Banking (BCU)" (2022), Skyward Publisher, ISBN: 978-93-95085-03-8.
Published a research paper on "A Case Study Review on Green Marketing" Pg. 147 to 150 –Vol XXIV, no: 1(1), 2022, UGC CARE Approved, peer Reviewed and referred Journal: ISSN- 0972-7175.
Published a paper entitled "Fuzzy logic – A remarkable business strategy" International Conference on Management Education, ISBN: 978- 911935-8-4.
SUBJECT SPECIALISATION
Costing, Banking and Finance
CONFERENECES
Participated in One Day National Webinar held on 25th July 2020, on "Fighting Shadow Pandemic".
Participated in Webinar on "The Impact of COVID-19 on Future Technology", 29th May 2021.
Participated in One Day National Seminar on held on 28th April, 2021 on "Safety and Health at Work".
Participated in National Seminar on "Health for all through Ayurveda - The Science of Life", 7th April, 2021.
Attended a 5-Day Faculty Development Program on "Enhancing Psychological Skills for Teaching/Learning and Practice", 03rd to 07th May 2021.
Participated in a National Webinar on "Statistical Package for Social Sciences" on 28th May 2022, conducted by the Department of Commerce & Management Studies (In Association with IQAC), Aspire College of Advanced Studies, Thrithala, Palakkad, Kerala, India.
AWARDS AND RECOGNITION
Felicitation by RIMS on Teachers Day Celebration-2022
CONTACT
Email:

jayaram_commerce@msrcasc.edu.in
Department of Commerce
M.S Ramaiah College of Arts, Science and Commerce
Bangalore - 560054, India