PROF. ADHISAKTHI P K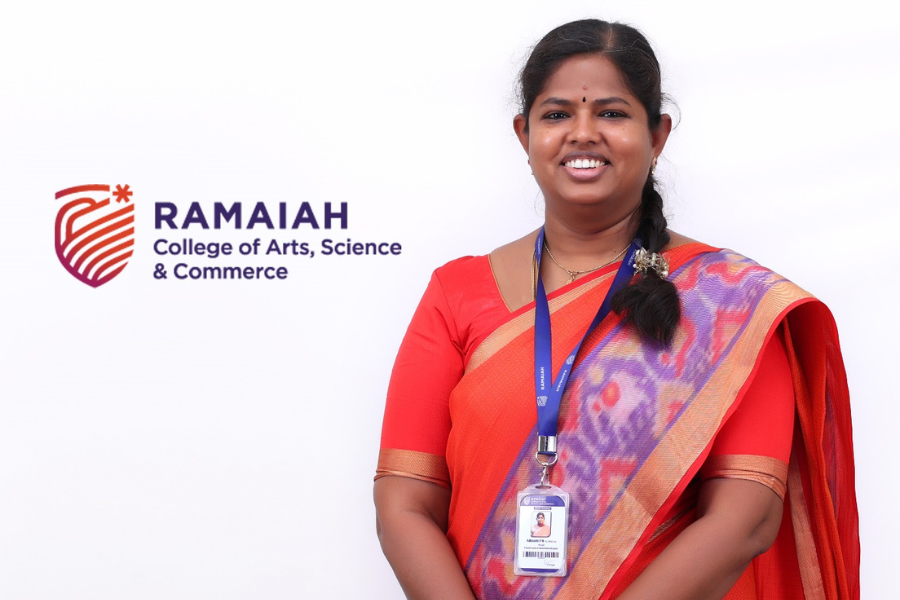 Name:
Adhisakthi P K
Designation:
Assistant Professor and Head
Qualification:
M.A., M.Phil., B.Ed., K-SET
Year of Joining:
2007
Work Experience:
15 Years & 8 Months
RESEARCH
M.Phil – Predicament of Female Protagonists in the Select Novels of Sudha Murthy
Novels written by Sudha Murthy was a whiff of fresh air. Her protagonists were next door women who we could connect with, especially because the setting was in Bangalore and Karnataka. The quest for their identity, their predicament in the families and their resolve to prove their self were areas that could be studied.
PhD – Themes of Memory and Belonging in the Novels of Chita Divakaruni
PUBLICATIONS (PAPER, BOOKS, ARTICLES ETC)
Evolution of Outcome Based Engineering Education in India – A Case Study – ieee xplore - Mar-21 - ISSN: 2469-5556
Formulating Course outcomes and Mapping with Programme Outcomes - INTERNATIONAL JOURNAL OF SPECIAL EDUCATION Vol.37, No.3, 2022 – ISSN: 8273383
Relationship Between Anxiety Level and Emotional Maturity Among Married & Unmarried Working Women - JOURNAL OF THE ASIATIC SOCIETY OF MUMBAI, Vol. XCV, No.15, 2022 - ISSN: 0972-0766
Resilience in the Protagonists of Sudha Murthy's Novels – Equity in Changing Society and Responsibility in Relationships – ISBN: 978-81-955923-0-2
AWARDS & RECOGNITIONS
National conference in 'Equity in Changing Society and Responsibility in Relationships' at St. Pauls College, March 2022
CONTACT
Email:

adhi_eng@msrcasc.edu.in
Head. Department of English
M S Ramaiah College of Arts, Science and Commerce
Bengaluru - 560052
Karnataka, India