Ms. VIJAYALAKSHMI D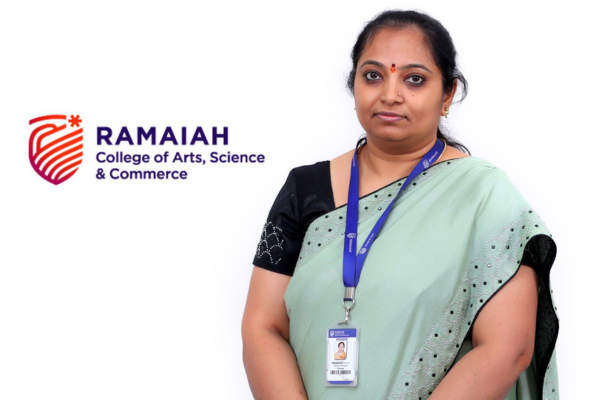 Name:
Mrs. Vijayalakshmi D
Designation:
Assistant Professor
Qualification:
M.A., NET, KSET, (Ph.D.,)
Year of Joining:
2018
Work Experience:
10 Years
Subject Specialisation
Janapada saahitya, Linguistics
PUBLICATIONS
Presented and published a paper titled, 'Impact on Covid pandemic in Education ' , on 4th June 2020, in State Level Seminar(online) conducted by Abbas Khan College for Women, Bangalore.
Published a paper titled, 'Janapatha sahitya – Ondhu nota ' in International Journal of Kannada Research . ISSN:2454-5813, IJKR-2020 – Vol 6 (2): Pg 41-42.
Published a paper titled 'vachana sahityadalli stree antarangada nivedane' in national seminar . ISBN:978-93-5351-086-2, 2019.
Published a paper titled, "janpada mahakavya – manteswamy kavya kurit Adyana' in UGC STRID conducted by KLE college, ISBN-978-93-5526-247-9.
Published a paper titled prof. B Gangadhara murty ravra sufi katalokdllina anubhava mttu jana, in SHODHA BHARTI journal,ISSN-2349-8935,june 2022.
Published paper titled "kannadada Ayda Natakgalli Bsvannavra prtinidhikarana, Edited Book chapter ,ISBN- 978-81-954672-6-6, Dec 2022
CONFERENCES / SEMINARS / WORKSHOPS ATTENDED
Attended Day Faculty Development Programme " Prerana – Journey from teacher to Guru" held on 20.07.2018 at MSRCASC.
Attended one day Multidisciplinary National seminar on Women in Transition: Achievements, Issues and Challenges held on 15.02.2019 at GFGC Devanahalli.
Attended 3rd National seminar on New Methodology of Assessment & Accreditation by NAAC-Issues and Challenges held on 11.04.2019 at RCASC.
Attended one day National seminar on Higher Education in India:Transformation & Innovative Intervention.
Attended FDP Program on 'NAAC Assessment Parameters-Involvement of Teachers in Quality Enhancement of Higher Education' on September 06,2018 at GFGC Gowribidanur.
Attended FDP on 'E-Resource and Digital Content' on September 21, 2019 at RCASC.
Attended State Level workshop on "Hosa Ptya pustaka: savalugalu mattu Sadyategalu" on 05/01/2021 in S.J.R women's college , Bengaluru -10.
Attended National seminar 0n 7/9/2021 in KlE college.
Attended 6 Days FDP on " Different Framework For Holistic Education" in RCASC.
Attended International workshop on Academic Writing and communication skills, Research Methodology, Reference Management and Academic Publishing conducted from 23 November- 31 December 2022.
Attended one-Day FDP on "Emotional Intelligence" on 20th October 2022 in RCASC.
Attended one-Day FDP on Application of Statistical Techniques in Research & Writing Research Proposal.
Attended one Day FDP on "Program Outcomes Course Outcomes (co-po)Mapping And Attainment' held on 29/04/2023.
CONTACT
Email:

vijayalakshmibrg@gamil.com
Department of Indian Languages
MS Ramaiah College of Arts Science and Commerce
Bangalore 560054, India